Living a Small Life
Shelagh Gordon.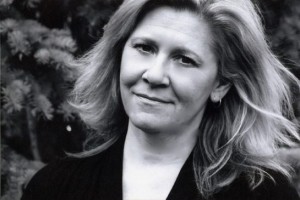 I first heard the name on an episode of "Here and Now" on NPR.
Not a lead story. Just a 9-minute glance at her life & sudden death in Toronto. A blurb of sorts that I caught while driving. But these words stopped me, compelled me to look up her story as soon as I arrived home:
She lived a small life, as most of us do. Her struggles were intimate… She wasn't someone who had affected massive change. But, in her own way, she really did intimately affect so many people.
By the age of 12, I wanted a big life. A life that people would know & read about in the history books.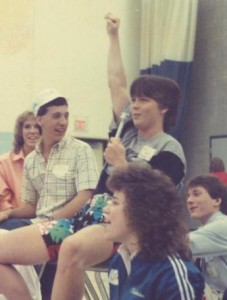 A big-ass life.
Some days, I believe I've learned the hard lesson & accepted that big doesn't necessarily translate to significant or worthwhile. Yet many days, I still want big. I want to leave something behind that makes a difference or changes hearts, something that is larger than me & the little life I'm living.
A friend once told me that because I'm a writer, I see myself as the main character in my own screenplay, & that screenplay is horribly boring & ordinary, like the narratives of the other 7 billion people living on planet earth. So NOT the hero's journey. My friend may be on to something.
I want to be content with a small life.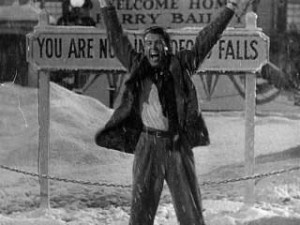 I've watched "It's a Wonderful Life" well over 50 times. I'm waiting to wake up like George Bailey, a new-found appreciation for the ordinary existence bursting from within, but clearly my damn angel hasn't earned her wings yet. No bells dinging in my head.
In high school, a friend & I used to sit out in a field drinking cheap beer & wine coolers we picked up with fake id's that said we were 36. We shelled peanuts, asked each other super important questions & offered up profound answers.
The question I remember most: What is your greatest fear? In 1984, most young people would've answered "nuclear annihilation." Not me.
My worst fear: Waking up in 25 years & realizing I've wasted my life.
30 years later, it's still my worst fear, wasting my God-given talents & gifts.
I think about Shelagh Gordon quite often these days. Reading her story leaves me with both guilt & hope. Guilt that my arrogance leaves me wanting so much more & what that says about me. Hope that some day, I'll settle into my small life, content with the small connections, intimate struggles, ordinary existence.