USC 1999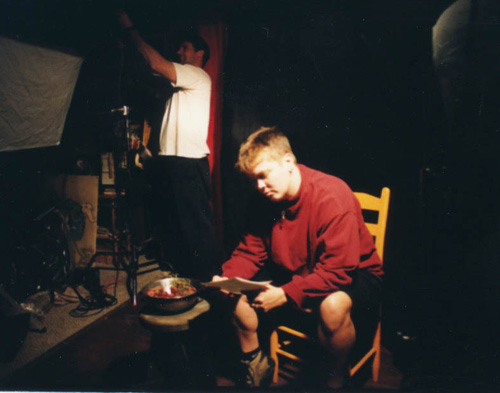 Master of Fine Arts, Film Production
University of Southern California, School of Cinema-Television, Los Angeles, California, 1999
I was 8 years old when I saw the film, Rocky. 11 when Star Wars premiered. 16 when I bought the soundtracks to Footloose and Purple Rain and wore the cassette tapes out trying to memorize the lyrics.
All films that spoke to me about redemption, forgiveness, prophecy, resurrection, salvation and the epic battle of good versus evil.
Like me, many in Generation X looked to the new venue of communication—mass media—for how to make sense of our world. Television, film and music taught us what mattered. We were the first generation to learn how to live from the sermons of mass-produced entertainment.
In seminary, my master's thesis examined this cultural theology and explored the unique intersection where popular media stands in conversation with the religious and spiritual trek.
But I wanted more. I wanted to help shape the conversation.
Film school provided a perfect setting for weaving together my spiritual journey, creative fervor and sacred texts. It was three of the most creative and energetic years of my life.
At USC, I focused on directing, screenwriting and sound design, and worked as an assistant director, music engineer, and re-recording mixer on more than fifty student projects. My thesis film, Intimate Colors, explores the emotional and spiritual reasons women get tattoos.
Yes, I made another plan. It included an Academy Award and a pool.
— Back to My Expedition  | Continue to San Diego 2000 —