Swinging by for a visit on the Day of the Dead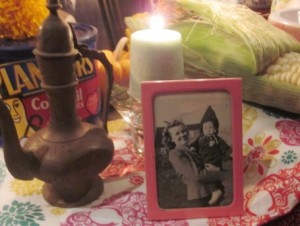 Feeling nostalgic these days. I do every fall as Dia de los Muertos rolls around.
I love the Day of the Dead. I like knowing that as the days grow shorter, the veil between the living & the dead, the here & the there, grows thinner. I'm comforted by feeling my loved ones within arm's reach.
Dia de los Muertos is not a time to be sad, but a time to celebrate. Remember & celebrate the people with whom we've had the honor of traveling, if only for a short time. Every year, as November 2 rolls around, someone from my circle of ancestors steps out & reminds me they're still with me.
This year, it's my father, Keith Knowles. 1940-2005.
My dad & I had a complicated relationship. For years I struggled to win his approval. Then for years, I condemned his approval as the mark of hell. When I finally grew up (& tucked a few years of therapy under my belt), I came to see my dad as a man with his own journey.
We both worked hard to find common ground & appreciate each other, differences, short-comings & disappointments, all. Considering the variety of ways my dad & I banged heads with one another, it would have been easy to walk away from such a tense, sometimes explosive, relationship. But we didn't. We never gave up on one another.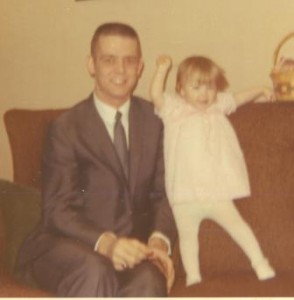 I've come to appreciate that at the end of the day, I'm a lot like my dad. I have him to thank for my integrity, my intellectual curiosity, my willingness to ask the difficult questions. He taught me how to tell a good story, & to look a person in the eye when you shake a hand, make a promise.
My partner has Keith to thank for my unwavering tenacity & my unique ability to divide the world into black & white, although I think she'd likely use different terminology in describing these traits.
I miss my dad. I'd give a lot to share one more meal, one more conversation with him. I'd tell him how glad I am that he was my father.
One tradition of the Day of the Dead that I find particularly moving is creating an altar in honor of loved ones. We decorate the altar with candles, marigolds, & photos. Then we place objects on the altar that remind us of the people who have passed &, some believe, help the spirits find their way back for a visit.
I've set out a bag of peanuts in their shells for my dad.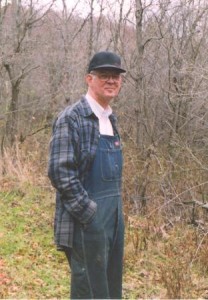 On this Dia de los Muertos, who will you be missing, honoring? If you create an altar, what items do you choose to welcome back those loved ones? And when they swing by for a visit, what one thing do you say to them?